Our Products
CertainTeed Integrity Roof System
We want you to feel safe in your own home. That's why we use the CertainTeed Integrity Roof System, to give your family the very best protection. In order to have a strong roof, the parts that make up that roof must be strong and installed properly. Take a look at some of the components of the CertainTeed System.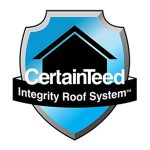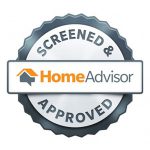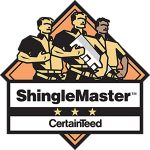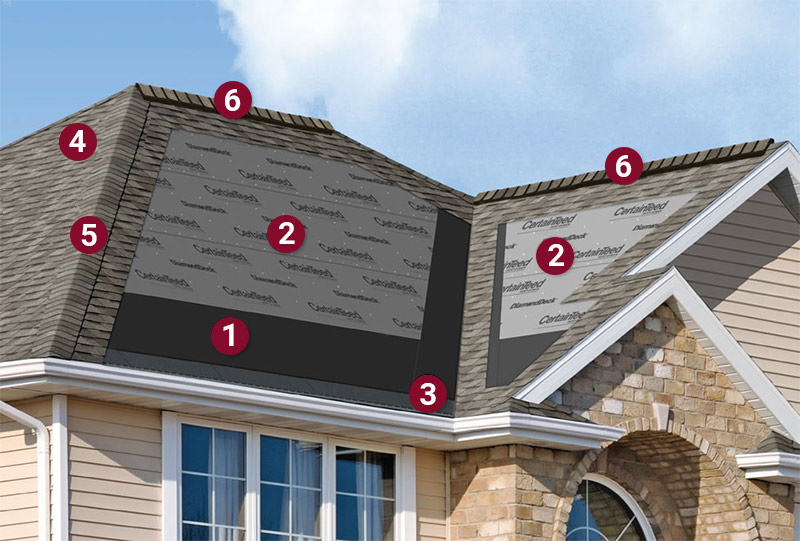 WinterGuard®
Shingle underlayment that's waterproof and that prevents leaks from wind-driven rain in vulnerable areas.
Roofers' Select® or Diamond Deck®
A water-resistant and high-performance underlayment that provides a secondary barrier against leaks.
CertainTeed Shingles
First-class shingles available in the style and color that best complements your home aesthetic.
Starter Shingles
Shingles that work specifically within the CertainTeed System. Each shingle is designed to work with each other for maximum performance.
Hip & Ridge Accessories
These are used to finish the hips and ridges of the roof and complement the appearance of the Certainteed shingles.
CertainTeed Ridge Vent
Ridge vents combined with intake vents are used to create an effective and efficient ventilation system.
Flat Roofs
The CertainTeed Integrity Roof System is also available for flat roof areas.
We know that Florida can get messy during Hurricane Season. These components all work together to provide optimal durability and performance under extreme weather conditions. The Certainteed Integrity Roof System is the best system out there and that's why we use it for our clients. Get in touch with us if you want to install a safer roofing system on your home.